We party with a purpose.
Our passion for parties goes beyond party supplies. Celebrations bring people together in joy to create memories that last a lifetime. It's why we partner with various organizations striving to make a difference in the lives of the communities they serve.
Since 2011, our efforts have benefited many deserving organizations, raising over $21 million in donations and fundraising.
Investing in Our Communities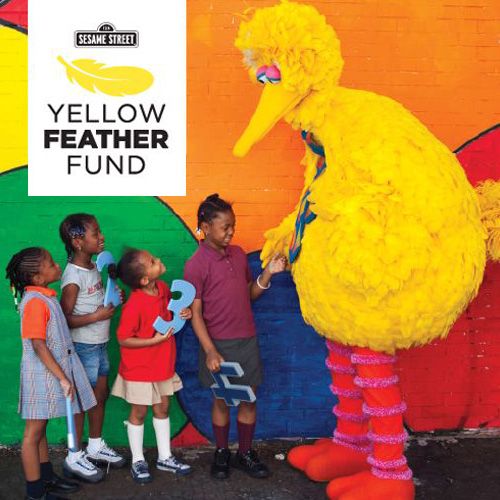 Party City Gives The Sesame Street Yellow Feather Fund 100,000 Nest Egg!
Party City proudly partnered with The Sesame Street Yellow Feather Fund to raise money to support Sesame Workshop. With initiatives that reach across the world in over 40 languages, Sesame Workshop impacts the future by helping children grow smarter, stronger and kinder. Compassionate children mature into empathetic adults who become strong, caring leaders--and that benefits us all. Thank you to our hard-working store employees and wonderfully generous customers who helped reached this fundraising milestone in just one month! Making a difference is possible when you party with a purpose. Let's celebrate the smarter, stronger, kinder children of the world!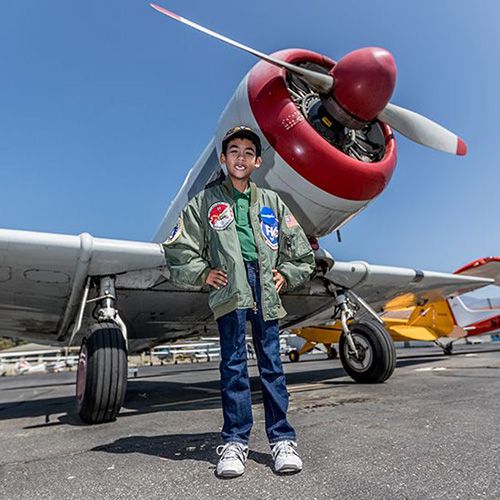 Party City Shoppers Make Wishes Come True for Make a Wish Kids
Party City customers came through for kids battling critical illness big time in our last fundraising campaign! From 1/21 through 3/31, shoppers in our U.S. and Canadian stores donated a remarkable $315,458 for Make a Wish America and $73,078 for Make A Wish Canada.
Party City is proud to have compassionate customers who support us in bringing the children of Make A Wish the experience of a lifetime. At Party City we made a wish and it came true--having customers as caring as you!
Party City Shoppers Pitch in for Community Clean-up!
We raised $114,500 for the month of April 2019 to support the vital clean-up efforts of Wounded Nature! Our shoppers continually impress us with how much they care about the places and causes we share as a community. We give a very special thank you to the shoppers and staff of our top giving store--860 Bronx Fordham Plaza, NY--which raised $1,562 in one month's time!
Didn't get a chance to support the clean-up of neglected beaches and oceanfront?
It's not too late! Until December 31, we will donate $0.50 for every select $1.99 tote bag purchased in every store location. It's a win-win for our wildlife and environment: reusable shopping bags reduce waste and your donation helps remove trash and pollution from some of our most pristine lands. That's double the impact!
NYC students with special needs team up with Party City
Students aged 18-21 volunteer their time to gain real world retail experience at Party City's 14th Street location in Manhattan twice a week. The students work closely with Manager Gary Cassilliano and assist in merchandising tasks. The students visit two other work sites during the week.
According to instructor Ryan Meaghan, "My students learn a variety of skills to help them become independent, contributing citizens and Party City is by far their favorite."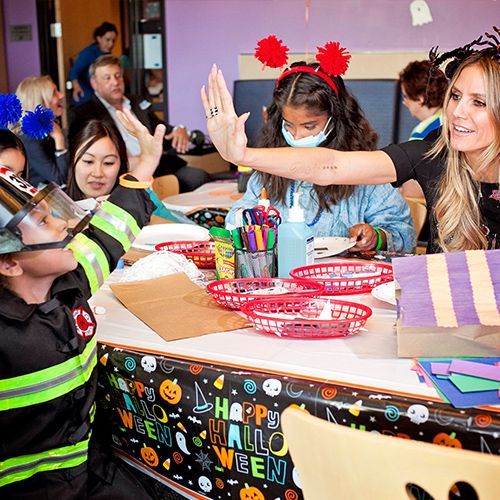 Party City Stores Raise $576,459 for 14 Children's Hospitals Across America
In partnership with 14 children's hospitals, Party City raised $576,459 for enhancing hospital emergency department care. The campaign ran in Party City stores from August through December 2018. As part of the campaign, select Party City stores hosted Halloween parties for kids and their families at area children's hospitals. On October 4, 2018, model and television personality Heidi Klum helped Party City host a Halloween party at Children's Hospital Los Angeles.